House Sitting
Everything you need to know about house sitting including how to get started, how to find a job, where to find houses to sit and much more.
About House Sitting
Find luxury houses to take care of, often with adorable furry friends, all around the world. House sitting literally changed our lives when we figured out how to find sits. Once you know the basics, you can get free accommodation, while having the opportunity to live like a local.
It was 2013 when we were traveling around Central Asia. The travel bug had bitten us in 2008, but after traveling around for so many years, we were ready to temporarily settle down, unpack and spend time working on growing our business.
We didn't want to buy a house, or even sign a year lease. We were still nomads. But we just wanted a place to call home for more than a few nights. That's when we found out about house sitting and realized just how easy it can be to find free accommodation all around the world.
Since then we've house sat for a total of over 2 years in places like Costa Rica, Grenada, and Barbados. This has saved us tens of thousands of dollars in accommodation costs, and we've forged lifelong friendships in the places we've house sat (both human friends and furry friends).
On this page, our goal is to share the amazing world of house sitting and pet sitting with you. If you're like we were in 2013, maybe this is the first time you're hearing about this. Or maybe you've done lots of sits, but you're looking to find out ways to better communicate, nail the interview, and get more jobs under your belt.
This page has you covered. Scroll down to find all of our posts about house sitting that should get you off to a great start.
HOW TO GET STARTED
Getting Started House Sitting
Starting house and pet sitting is easy, will only take you a few minutes to sign up to one of the house sitting platforms online (we use and recommend Trusted Housesitters) and most people find their first sit within a week or two of being on the platform. But there's more to getting started than just joining. In this section, we'll help you get prepared for life as a house sitter and pet sitter, and help you find (and land) your first sit.
What is House Sitting?
House Sitting is a service where you take care of someone's home (and pets) while they're away. Typically the service is done as a direct exchange for free accommodation, but in some cases, the house sitter is also paid.
Typical house sitting duties include ensuring the home is secure, maintaining the lawn and garden, feeding and caring for pets, and ensuring the house is clean when the owner returns.
How To Get Started House Sitting
As I said, house sitting changed our lives completely. It allowed us to live in luxury houses all around the Caribbean and in Latin America and saved us tens of thousands of dollars in accommodation while giving us the opportunity to care for loving animals, while still staying nomadic.
Step 1: Sign-Up
To get started house sitting, all you have to do is sign-up for a house sitting website, of which there are quite a few these days (more on the options below).
We recommend Trusted House Sitters over all others because it's the one that we've personally used and had success with. They are by far the most recognized platform with more available house sits than all of the other popular platforms combined. Think of them as the Airbnb of house sitting.
Our readers get 20% off Trusted Housesitters (USE CODE GOATS20)
Step 2: Be Notified of New Sits
After signing up, you'll want to turn on notifications so that you can be notified as soon as new house sits become available. With so many house sitters competing for each listing, it's important that you're within the first dozen or so applicants so you can have a better chance of getting that all-important interview and landing the job.
Step 4: Nail The Interview
The next step is the interview. For every sit, the home/pet owner will want to jump on a call. This is normal as you'll want to get to know each other and see if you're a good fit for the job. Make sure to have your list of questions to ask pet owners and homeowners ready.
These calls usually run for about 30 minutes or so, but in some cases, they could be an hour long.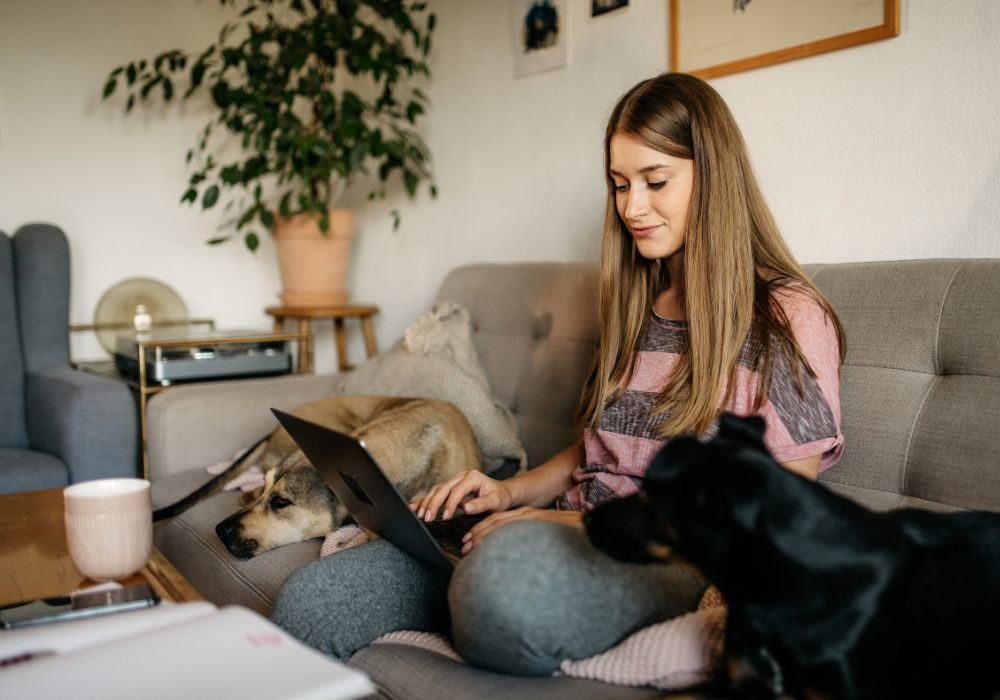 In our experience, these calls are actually quite fun as the homeowners we've had have all been super interesting people. Keep the calls light and be sure to check our guide to nailing the house sitter interview.
Step 5: Book Flights & Go
Once the homeowner hires you for the job, the next step is simply booking your flights and going. We recommend keeping in contact with the owner before your arrival and sending them your flight confirmation to show them that you're committed.
Where To Find House Sits
These days, there are plenty of websites and platforms to find house sits. It's worth noting again that while there are quite a few, there is one that has more available sits and an overall better user experience than all the others (in our experience) and that's number 1 on the list below, Trusted Housesitters.
You can sign-up for multiple platforms if you want, but keep in mind there is an annual fee for each of these, so if you want to save money and only sign-up for one platform, we recommend TrustedhouseSitters.
1. TrustedHouseSitters.com
I've said it already on this page, and I'll say it again. If you're only going to sign up for one house sitting platform, make it Trusted Housesitters. They have more available house sits than all of the other platforms on this list combined and they have great customer service, insurance options, usability, and more. Use promo code GOATS20 for 20% off the membership fee.
2. HouseCarers.com
HouseCarers.com is easily the second best house sitting platform online. They have plenty of sits, they also have great customer service, a nice-looking website, and plenty of options for both house sitters, pet sitters, and homeowners.
3. Nomador
Nomador is fast becoming one of the leading platforms for house sitters around the world. At €79 per year for the basic account, they have a pretty good price point and plenty of available sits. Aside from Trusted Housesitters, I think they also have the best website and user experience.
4. House Sitters America
House Sitters America claim to be "the original house sitting site" and they very well may be. These days they've definitely been taken over by the above two platforms, but it's a great third option for someone looking for pet and house sitting jobs in the USA.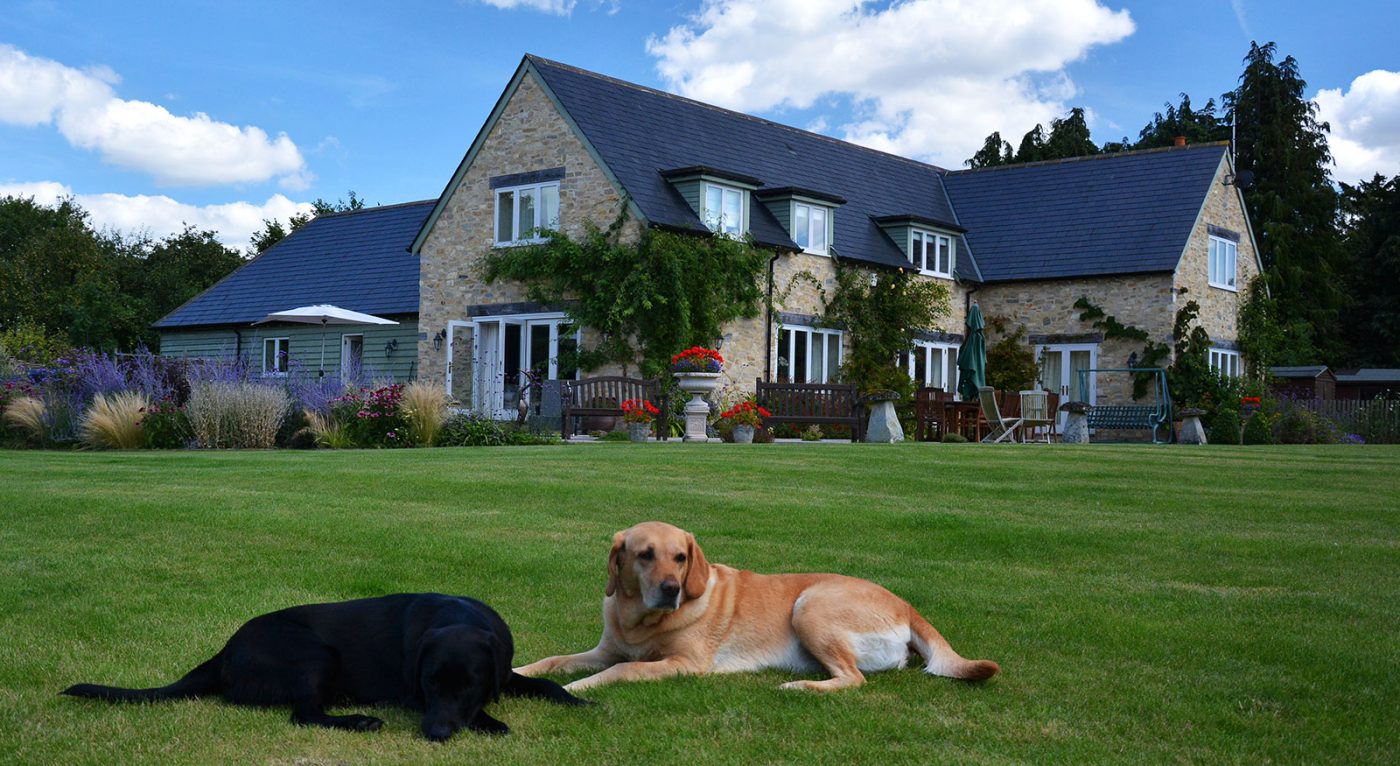 One bonus of this site is that at the time of writing it's under $50 for a yearly membership, which is cheaper than most house sitting websites.
5. House Sitters Canada
House Sitters Canada is the same company as House Sitters America, House Sitters UK, New Zealand and Australia (below). They have a ton of sits in Canada, so if you're looking to find sits specifically in the great white north, then maybe sign-up for this one and Trusted Housesitters.
6. House Sitters UK
House Sitters UK does not have as many available sits as the first few on the list, but if you're looking to house sit in the UK specifically, then this could be a good second option, although Trusted Housesitters will still likely have more house sits in the UK than the House Sitters UK platform.
7. Kiwi House Sitters
Kiwi House Sitters has hundreds of house sitting jobs available in New Zealand. If you're looking to only pet sit down under, then maybe consider signing up for the Kiwi and Aussie versions of this site, and Trusted Housesitters. I love that this site lets you narrow your search down by "locale" which shows sits only on the beach, in the city, in the mountains, etc.
8. Aussie House Sitters
This winds up all of the sites in the House Sitters franchise. Aussie House Sitters has more sits in Australia than any other platform on this list. The yearly membership fee is affordable and it's a great site for those looking to only pet sit in Australia.
9. Mind a Home
MindAHome.com has two main sites, MindAHome.co.uk for UK house and pet sits, and MindAHome.com.au for sits in Australia. Both charge $59 annually and have plenty of sits available in their respective locations.
10. HouseSitMexico.com
HouseSitMexico has over 1,500 available sits all around Mexico at the time of writing. Their website isn't quite as easy to navigate, but the prices are decent at $79 per year. If you're looking to pet sit specifically in Mexico, then this is the first site you should sign up for.
Benefits of Being a House Sitter
Becoming a house sitter will allow you to travel the world, meet new people, live for free, enjoy life as a local, and have a new furry friend.
House sitting can offer free accommodation in luxury homes all around the world. This can significantly lower your living expenses and travel expenses throughout the year.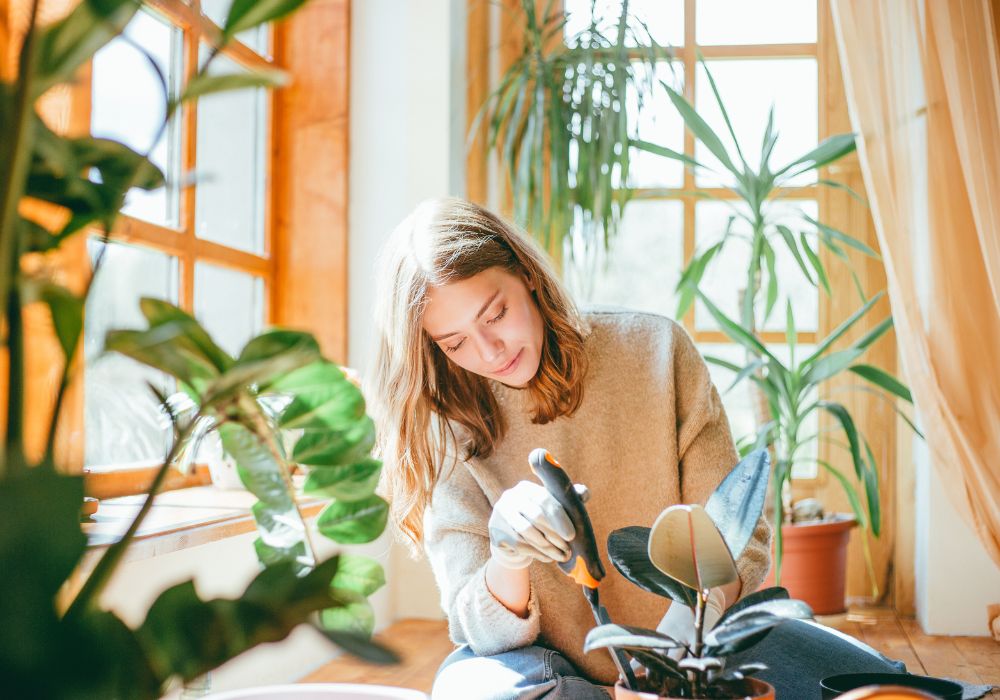 Some house sitting jobs also pay, which can be a nice add-on to your current income. There are even some house sitters who house sit full time and earn enough money to live and travel.
For us though, the best part is the pet. We are pretty nomadic in our lives, so having a pet just isn't currently in the cards for us. But being able to stay in a place for a few weeks or a few months, has allowed us to really bond with some amazing dogs around the world and we're very grateful for that opportunity.
Who is House Sitting For?
House sitting is best for travelers, nomads, and retirees, but it's also great for people who want to enjoy a weekend away from their hometown. As there are thousands of house sits available in popular countries like the US, you can often find house sits that are just a short drive from your home.
How Much Do House Sitters Get Paid?
While most jobs available on the larger sites listed above will not be paid, there are opportunities to get paid as house and pet sitters. The most we've been paid is a few hundred dollars per month, but we know of house sitters who have been paid over $1,000 per month.
The best way to land paid house sitting jobs is to do such a good job the first time around that the owner is dying to have you back.
Most people don't trust just anyone to take care of their beloved pets and homes. This means that if you've proven yourself, the consecutive opportunities to petsit for the same owner may end up being paid.
We've been paid in cash, and we've also had the owners offer to pay for our flights in order to return for the next sit. The moral of the story is, blow the owners away with just how caring and responsible you are, and maybe they'll be willing to pay you to lock you in for the next job.
What Do The House Sits Include?
In our experience, most house sits include the free accommodation in the house, a car, some food in the fridge, and occasionally flights to and from the destination. You can also pay for extra insurance through major house sitting platforms like Trusted House Sitters to ensure you're reimbursed if the trip dates change, or if something goes wrong while you're in the house.
More About Getting Started House Sitting
NAIL THE INTERVIEW & GET HIRED
How To Find a House Sitting Job
The hardest part of becoming a house sitter is that first job before you have any reviews. In this section, we'll share with you tips and advice for getting your first job including being first to apply, nailing the interview, following up, and more.
There are more house sitters than there are jobs. This means that every job has competition, particularly those in more desirable locals like beaches, tropics, nature, cities, and old towns.
Don't worry though. You can still land the house sitting job of your dreams, but you'll have to be quick to respond, continue to communicate, and express your interest and qualifications in the interview.
Sign-Up
If you haven't already, sign-up for a house sitting job website. It's very cheap considering you can save thousands of dollars in accommodation in a single sit. We highly recommend using TrustedHouseSitters.com as they have the best selection of house sitting jobs around the world.
Our readers get 20% off Trusted House Sitters (USE CODE GOATS20)
Be First
Perhaps the most important tip I can give you in order to get your first house sitting job is to be one of the first to apply. To do this, you should always have notifications turned on for whichever house sitting platform you sign up for.
On top of this though, you should actively visit the site every hour or so to see new listings and respond to them. Most notifications are only sent out once per day, so by the time the email hits your inbox, dozens of people may have seen the listing on the live site and already applied.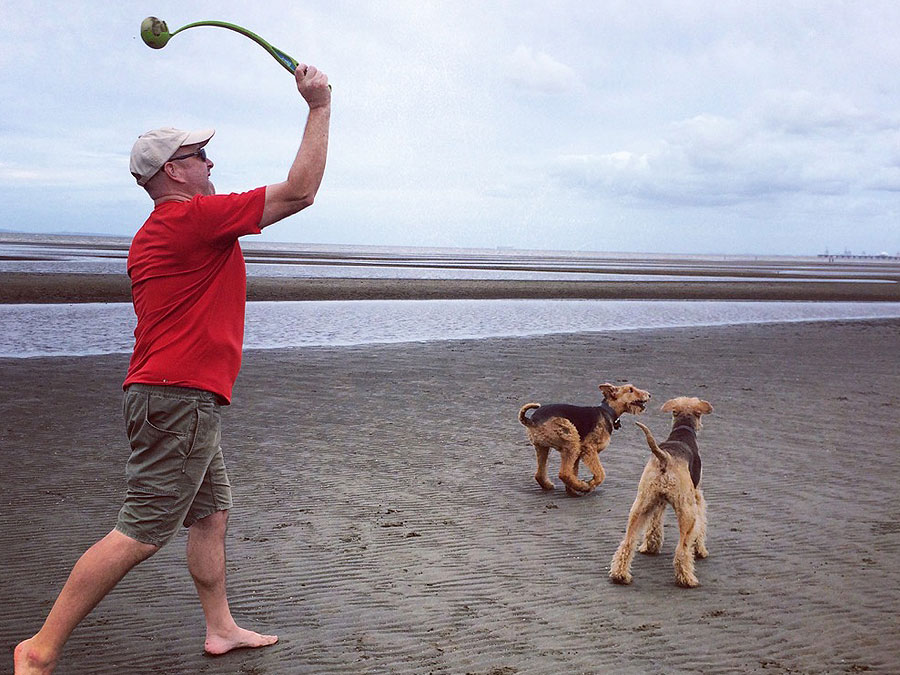 The more times you visit the site, the more likely you will be to be amongst the first dozen or so people to apply for the job and, as I said earlier on this page, that's going to increase your chances of getting hired enormously.
Respond Quickly
Whether you have a homeowner contacting you directly from your profile, or you are applying for a listed job, it's extremely important to respond as quickly as possible.
This shows you're interested. The more committed you can be to communicating with the homeowners, the more likely you will be to get a job.
Be Flexible
The most active house sitters are often the most flexible ones. Being flexible with the dates and duration of the jobs you take will give you an edge over other applicants.
It's also a good idea (particularly at first before you have a few positive reviews under your belt) to be flexible in the timeframe in which you can accept a sit. Sometimes there are "emergency sits" that go live on these sites.
The owners need someone there within a few days or maybe a couple of weeks. If you're ready to leave at the drop of a hat, you'll likely have a better chance of landing some amazing sits and building up your profile.
Another way to be flexible is in the types of animals you're willing to care for. Be ready to accept jobs that require you to care for goats, chickens, cows, horses, parrots, and even owls (yes, we've met people who have owl sat!).
Lastly, be open to sits in any country, even your own. The more adaptable you are in your travel schedule, the more opportunities you'll have to get house sitting jobs.
House Sitting Best Practices
Be Better On The Job
Now you've landed your first pet sitting and house sitting job, it's time to WOW the owners with how responsible, professional, caring, and clean you are. In this section, we'll share with you how to be the best house sitter you can be so that you can get great reviews and get rehired time and time again.
House and pet sitting is an enormous responsibility, and once you've checked into your new temporary home and met the pets, it's time to fall into a routine and be sure that you're the best house sitter that you can be.
Listen & Take Notes
When you first arrive at the house, there will be instructions from the owner. These will range from how to handle the house alarm and electrical, to driving directions and pet feeding schedules. We've had some house sits that came with a 3-inch thick book of do's and don'ts.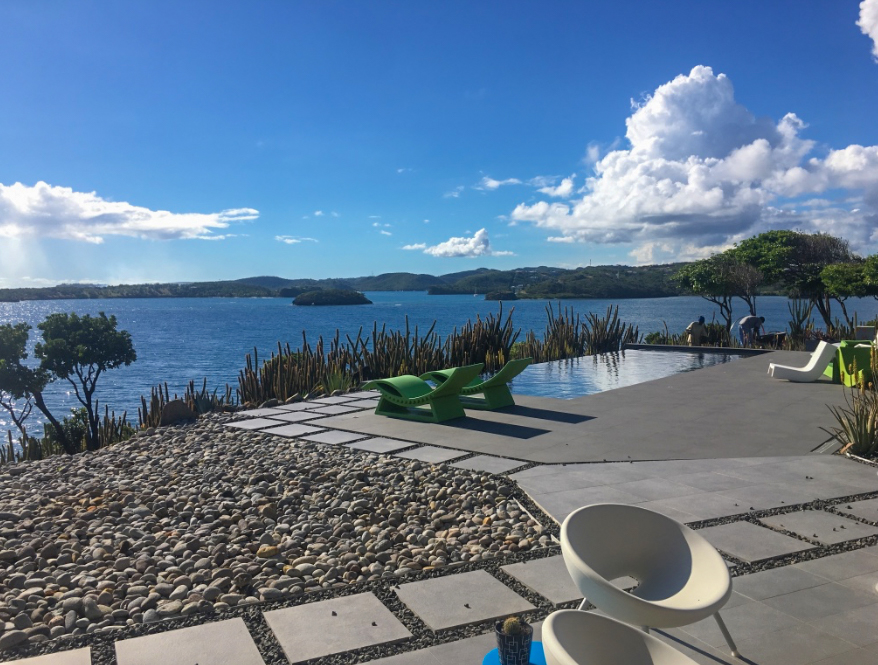 It's important that when you first meet the homeowners you're alert and ready to memorize this information. This can be a challenge if you're jet-lagged, which is why I recommend having a notebook or your phone ready to jot down details.
We always carry a notebook in our pocket that first day so that we can write down any complex instructions, or directions so that we don't forget later. I've even recorded video instructions on my phone to make sure I get them right once the owners are gone.
Show The Pet(s) Affection
When you first meet a homeowner who has a pet, it's important that you give the pet the most attention. After all, you're not here to take care of the homeowner!
Bend down, give pets, give a cuddle, and make sure the animal feels comfortable around you. This is going to be your furry (or feathery) little buddy for the next while, so you better make sure you get along!
Photograph Everything
Homeowners love it when they return to a house that's exactly the same as how they left it. We recommend taking a photo of every drawer and cupboard, particularly on longer sits.
You may be surprised at just how much you end up moving around all of their pots, pans, and utensils. By having a photograph on your phone, you can review it before the owner returns to make sure that you've put everything back where it belongs.
Be Clean & Tidy
The number one complaint we've heard from numerous different homeowners is about house sitters they had before who just weren't clean. Make sure the house is spotless and remains tidy the entire time you're in it. Keep it even cleaner than it was when you checked in.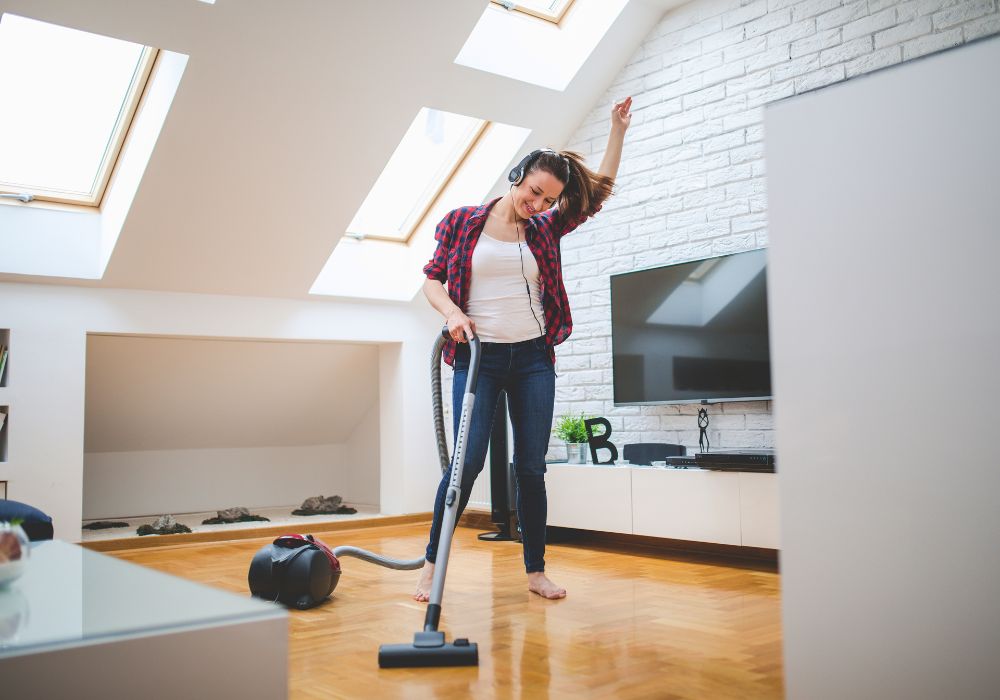 The ultimate goal with every house sit is to get a glowing review and to be asked back for a second sit. The best way to do this is to take great care of the animal and keep the house spotless.
Don't Overfeed The Pet
I have to be honest here. We were guilty of this on our first sit with our beloved little friend Spare Dog. We loved him so much that we couldn't help but spoil him with treats.
This was a longer sit (six months), and by the time the owners came home, little Spare Dog had packed on a pound or two from our overindulgence. We blamed him for being too cute, but that was hardly an excuse.
Since then, we've learned to never overfeed the pets, no matter how good they are at "puppy dog eyes". Even though it might be tempting, it's important to keep the same feeding schedule as the owners so that the pets don't gain weight, keep with their usual food routines, and don't feel any added shock to their systems.
Welcome The Owner Home
This is a very important step. While first impressions are everything, final impressions when pet sitting may just be the difference between being hired back and never hearing from the homeowner again.
Clean the house, fill the cupboards and fridge with some basic food, clean and gas up the car, mow the lawn, scoop the pool, feed the dog, and make sure everything is ready to welcome the owner home and make them feel like they never left.
Advice For House & Pet Sitters
House Sitting Tips
We've already shared a lot of house sitting tips here on this page, but we have plenty more tips to help you apply, land, and get rehired for the perfect house sitting job.
House sitting isn't overly hard, but there are certain people who seem to get more jobs and more return work than others. That's because they know the house sitting tips to be the best house sitters possible and to keep getting hired, time and time again by new owners and by repeat listings.
Arrive Early
Usually, there will be a significant amount of time needed (at least a day or two) in the handover period where the owner will give you the instructions, show you around the neighborhood, take you on the dog's favorite walks, etc.
While not all owners will request it, it's a good idea to plan to be available for at least 3 days before any sit begins. Ask the owner if they'd like you to come early so that there's more time in the handover period. This will typically go over very well.
Be Available 24/7
We touched on this in the section on How To Get a House Sitting Job above, but it's really important both for applying for a job and when you're on the job. When the homeowner is away, they may be in a different time zone than you. Let them know that you're willing to be available day and night if necessary.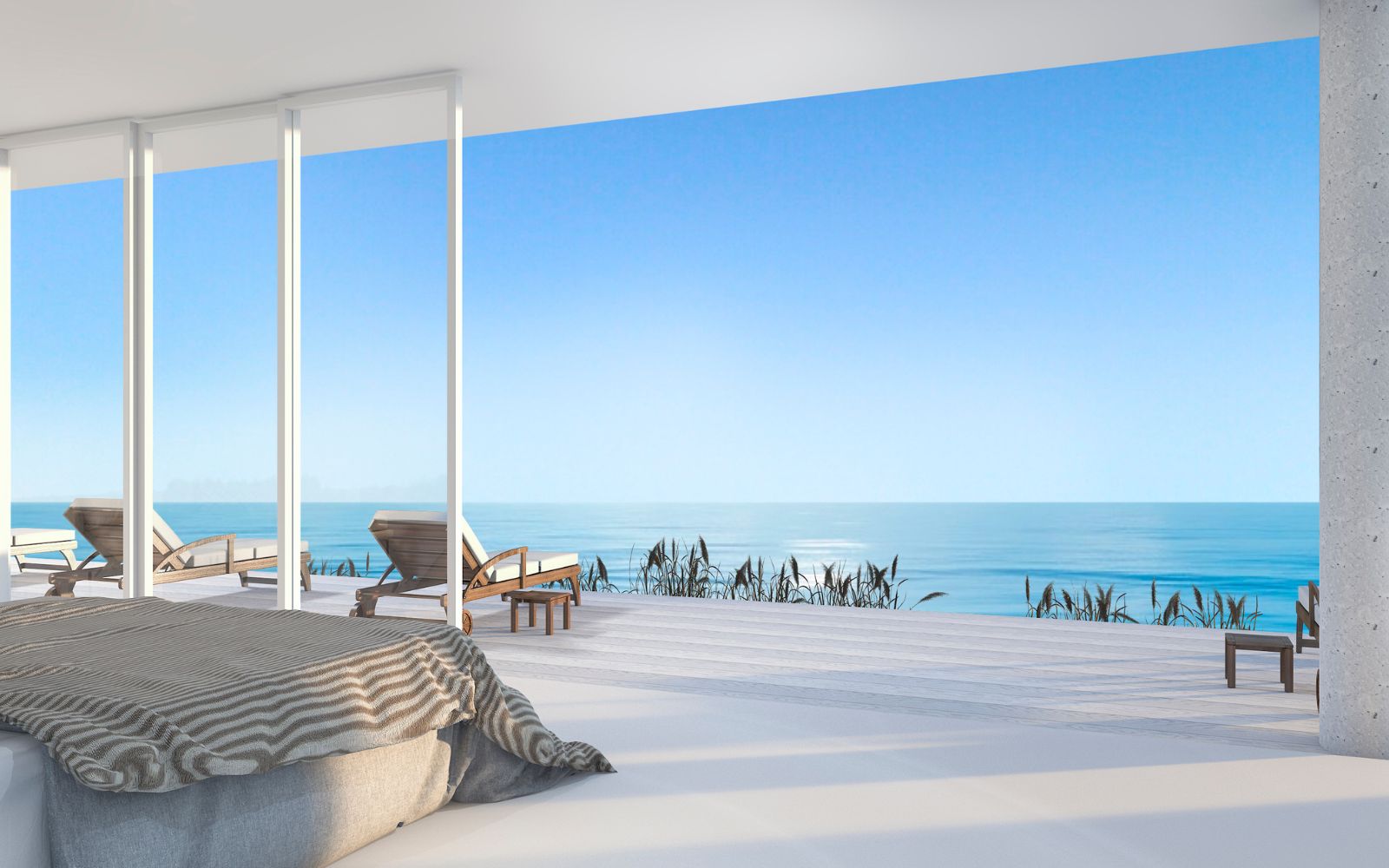 Send Updates
Even if the homeowner doesn't request frequent updates about their home and pet, we recommend sending updates with photos (and sometimes videos) at least once per week, particularly if there's a pet involved.
These updates should include photos of you not just enjoying the time with the pet, but completing the tasks that were requested of you. So, photos of feeding time, daily walks, playing in the backyard, etc., are the most useful.
Prepare For Emergencies
Make sure you know all of the fire exits, where the vet clinics and hospitals are, and what to do in the case of natural disasters if you're in an area prone to such a thing. Oftentimes, the owners will have a handbook that includes this information, but if not, don't forget to ask.
Keep Receipts
If expenses begin building for vet bills, or food and transport (if the owner has agreed to cover that for you), then it's a good idea to keep physical records of all of these bills and receipts to make it easier for the homeowner to pay you back.
More House Sitting Tips
Find a House Sit Now
Join the #1 most popular house sitting job website and get notified every time a new job is available anywhere in the world. We found all of our housesits on TrustedHouseSitters.com & we highly recommend it. Use promo code GOATS20 for 20% off the membership fee.